Over the course of four days, from March 8-11, more than 450 students and teachers visited
The Church of Jesus Christ of Latter-day Saints as part of their Learning Journey (LJ) to
various religious sites in Singapore.
Organized by Centre for Interfaith Understanding (CIFU), Learning Journey has an objective to develop socio-cultural intelligence and sensitisation to Singapore's multi-religious landscape. Their itinerary included visits to various places of worship for minority religious groups particularly to understand the diversity beyond what was familiar. The Church was thankful to be invited by CIFU to join this effort. 
In small groups, with Covid-19 restrictions in place, the students were given a simple tour of the facilities at the Church's Stake Centre on Bukit Timah Road, followed by a short presentation and Question & Answer (Q&A) session. During the various sessions, a few Church leaders and members were given the time to share brief fundamental aspects of the history and teachings of the Church. These included points on the nature of the Godhead, the Book of Mormon being another testament of Jesus Christ, as well as the eternal nature of our lives and families. 
These inquisitive 14-year-old students impressed President Leonard Woo of the Singapore Mission, a senior leader of the Church in Singapore, with their questions during the visit.
"It has been a wonderful privilege and blessing to have many bright young minds visit and learn about the Church," he said. "They were fully engaged during the sessions and it was striking to note how they are of the same age that Joseph Smith was when he too tried to find answers to the many questions he had." 
Rene Seow, a young woman of the Church, had the opportunity to present as well. 
"This experience was a good opportunity for me to be able to share the gospel with other girls of my age," she said. "Even though I was a little nervous at first, I am glad that I was able to have the guidance and comfort of the Holy Ghost and was able to do the presentation."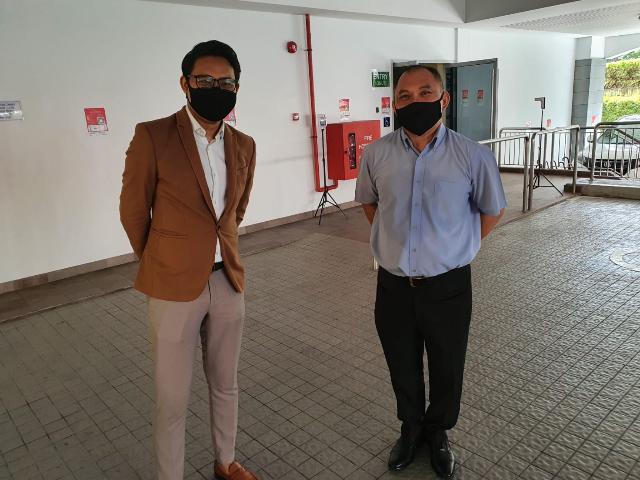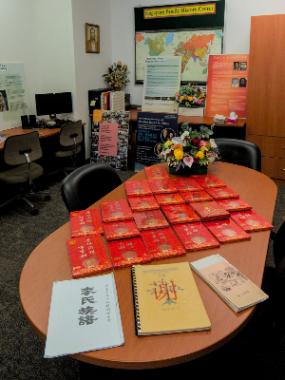 As a unique opportunity to share basic beliefs and answer questions many members of the general public have about the Church, the positive reception of the visit is an encouraging indication of the overall community's efforts in building inter-religious respect and harmony in a diverse society such as Singapore's. The Church has been supportive and will continue to be supportive of such constructive efforts in the local community. 
"These students will grow to be future leaders," President Woo added. "Their understanding and appreciation of our multi-religious landscape as gained from this Learning Journey will remain valuable as they take on future responsibilities in building Singapore."