Over the week of 7 to 11 March, the Singapore Stake of The Church of Jesus Christ of Latter-day Saints hosted students as part of their school's learning journey programme, where they explored the diverse inter-faith landscape in Singapore. This programme was organised by the Centre for Interfaith Understanding (CIFU) for the second consecutive year, due to the success of last year's programme. The Church was appreciative of Mr Mohd Imran Mohd Taib, CIFU deputy chairperson, for this opportunity to participate in the programme again, and made the effort to include volunteers from a wider range of organisations in the Stake, which helped in creating a warm environment that the students could feel comfortable and connect with.
About 20 volunteers were present each day, including youth, young adults and both elder and sister missionaries. One of the hosts, Charleen Wong, was excited to support the event and shared that "as members of The Church of Jesus Christ of Latter-day Saints continue to reach out and connect with the community, I believe we are embracing the truth of our religion… Creating a community, a country, even a world of religious harmony, respect, service and unity is all part of God's great and marvellous plan."
Cecilia Yow, the Stake RS President, said her heart was full witnessing how everyone come together to serve the community. It was hard work, and everyone must make sacrifices to participate, yet everyone served happily and joyfully.
Alven Neo, Deputy Director in the PA Council, commented that serving like this, shows our obedience to God and allows the community to see our good fruits.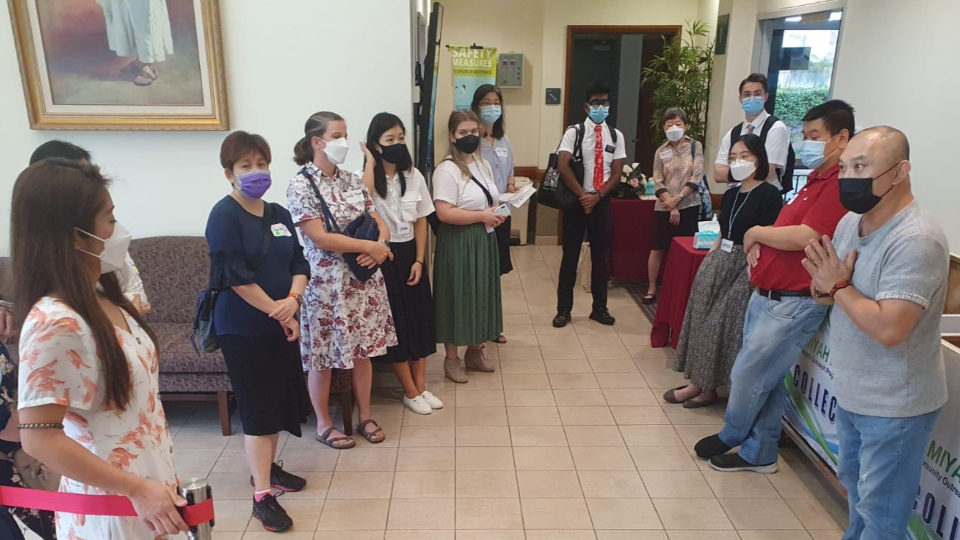 This year, more than 420 students and their teachers visited, and with Covid-19 safety measures in place, were brought on a simple tour of the facilities at the Church's Stake Centre on Bukit Timah Road, besides a short presentation and Question & Answer (Q&A) session. President Kwan, of the Stake Presidency, was present on the final day of the event and shared how impressed and grateful he was for the "opportunity to host the large group of visitors, knowing the sensitivity of religion in our society… the students were amazing, coming with an open mind, asking thoughtful and insightful questions."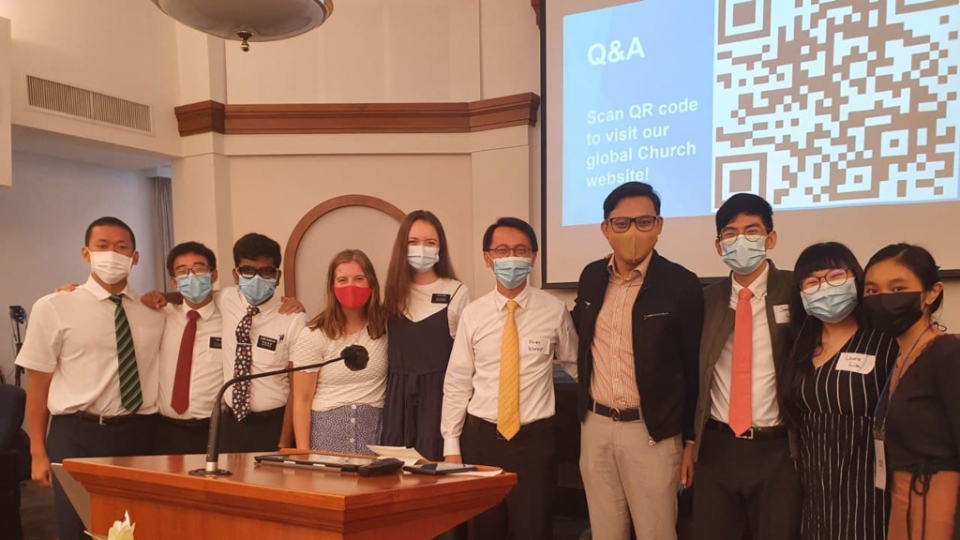 The inquisitiveness of the 14-year-olds could be observed as many questions were asked, with topics ranging from the Word of Wisdom and law of health, to missionary work and baptism. As some of the volunteer presenters were Young Women and sister missionaries, the students were able to interact and find out more about the youth programmes and women involvement in the Church as well.
Jina Li, the Stake Young Women President, remarked that this was a great experience for the young women and herself. They learnt much doing the preparation for the visit. This experience allowed her to feel deeply how much everyone love the gospel and how much the Lord trust us to do this for Him.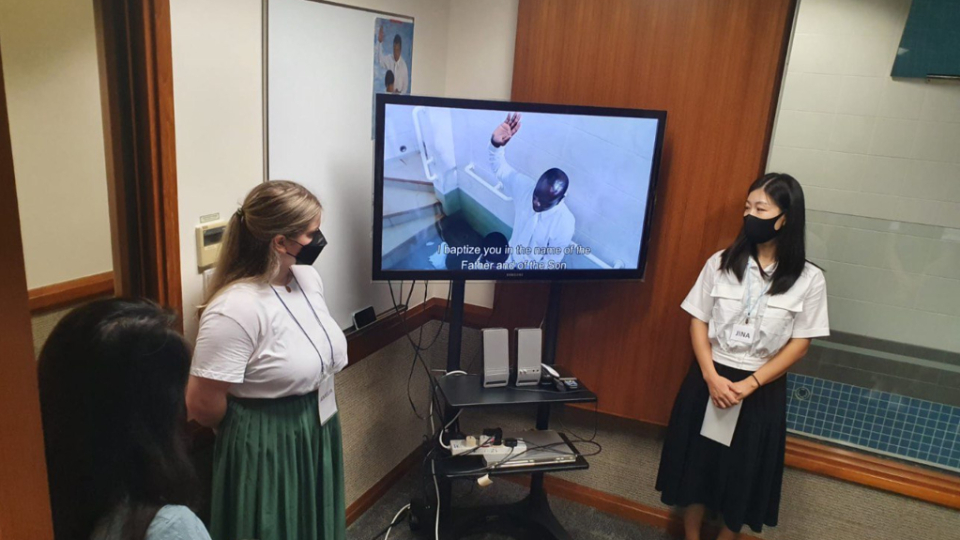 Part of the tour included a visit to the Family History Centre, where Alice Chiu shared about genealogy work. She commented that the students "were attentive and polite. Their eyes lit up when I shared that they could connect with their family members, both the living and the dead through Family History work… they asked how they could trace their roots and I introduced FamilySearch.org that they can explore at their own time and pace. If only we had more time to share more!"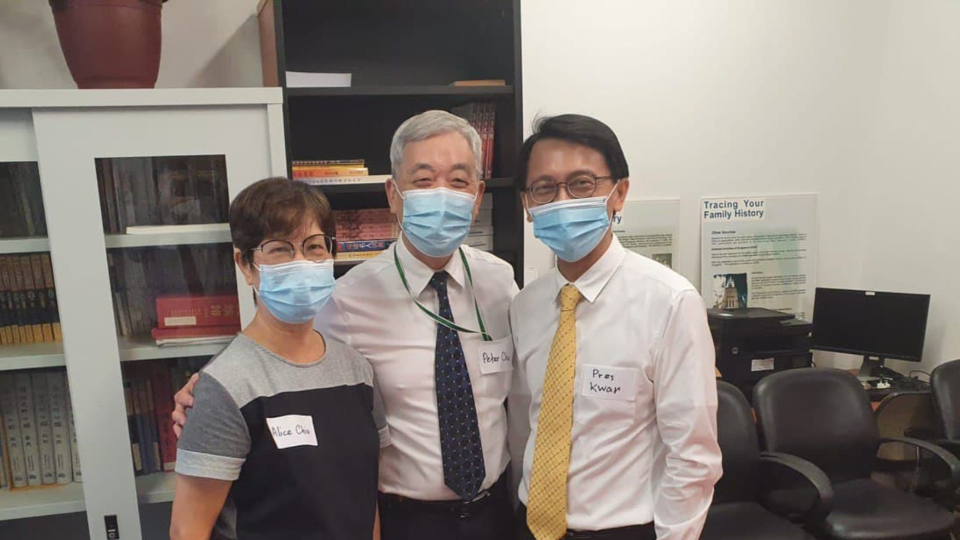 At the close of the event, the organisers remarked that it was a wonderful opportunity for them to learn what our faith is about, and keenness to continue the programme next year. Norman Chia, the lead of the organising team, concurred, saying that "as much as it was a learning journey for the students, it was a learning journey for me and other volunteers… being able to see that there are many opportunities we can bring the Church out of obscurity through a meaningful and positive event like this."