On the morning of December 21, 2021, a small group of volunteers from The Church of Jesus Christ of Latter-day Saints and friends gathered to begin an island-wide distribution as part of Light the World service projects by the Singapore Stake. Assembling at the local stake center, a brief formal meeting was held with interfaith leaders and representatives from Jamiyah Singapore, the Church's partner for this particular project. The volunteers and friends then proceeded to the car park where 32 storage bins had been packed with 13 to 15 kilograms of food supplies to go out to needy Muslim households.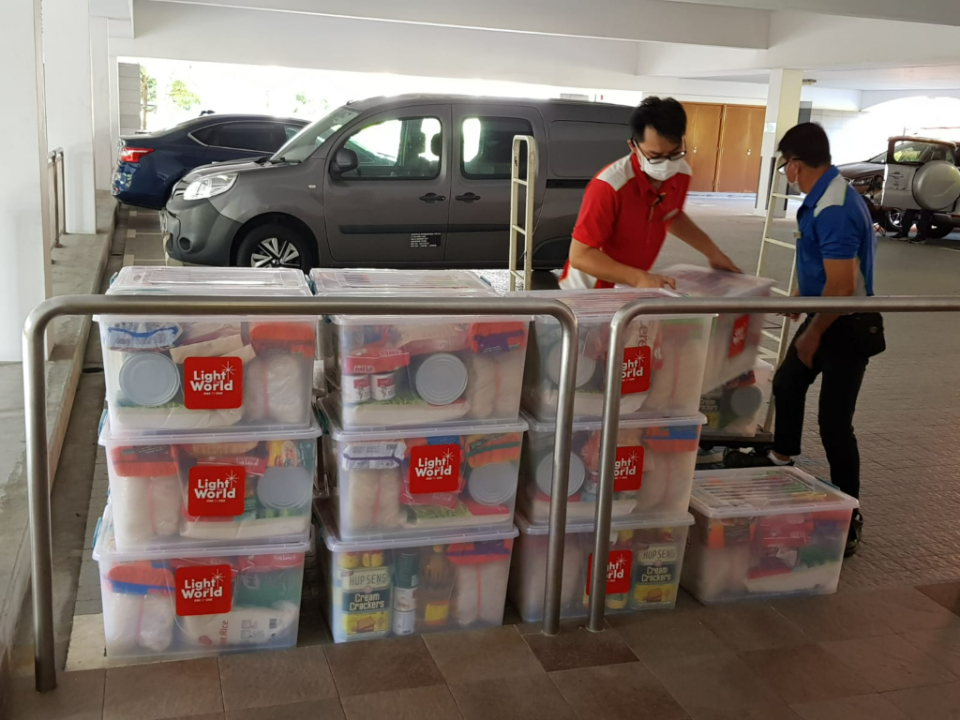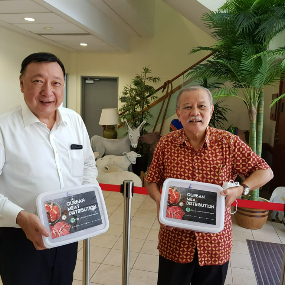 Each storage bin contained food supplies such as rice, cereal, canned food and noodles — supplies suggested by Jamiyah to be able feed a family of four for a month — and were topped off with three kilograms of mutton and lamb from Jamiyah's food bank for a festive meal, as well as face masks from the Church. The order was submitted by organizers from the local public affairs council and arrived packed and ready for delivery to the households. These beneficiaries were newly approved food assistance applicants of the Muslim missionary society and had been shortlisted for this special Christmas delivery as an initial engagement before receiving regular food donations from Jamiyah next year.
Vice president I of Jamiyah Singapore, Dr. H.M. Saleem, described by Singapore public affairs council director Michael Ang as a best friend of the Church, had been integral in confirming the collaboration after preliminary discussions between Ang and Jamiyah staff, and he spoke during the formal meeting that morning.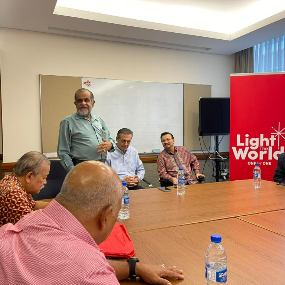 In his special remarks, Dr. Saleem stated, "This is a happy occasion for many reasons. Number one: it further cements the close cooperation between the Church and Jamiyah. It is an example of how interfaith vibrancy is there in Singapore, and we are doing it in the form of participating in several community service programs and services we jointly organize."
Indeed, the friendship between the Church and Jamiyah spans over a decade and was forged through interfaith connections.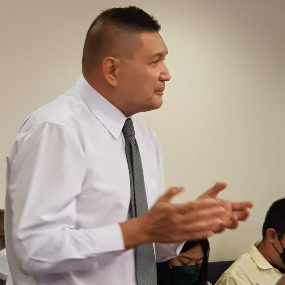 Professor Sean Patrick Rozario, chairman for Moulmein-Cairnhill constituency's Inter-Racial and Religious Confidence Circle, which the Church public affairs council participates in, was also present to share special remarks on yet another successful interfaith collaboration. He noted that the Church had "totally reached out" to other religious groups in the circle "to always bring people together," despite the Circle being the largest one in Singapore.
"This is what Christ will want: to bring everybody together, especially show gratitude and show love to all our fellow man," Professor Rozario shared.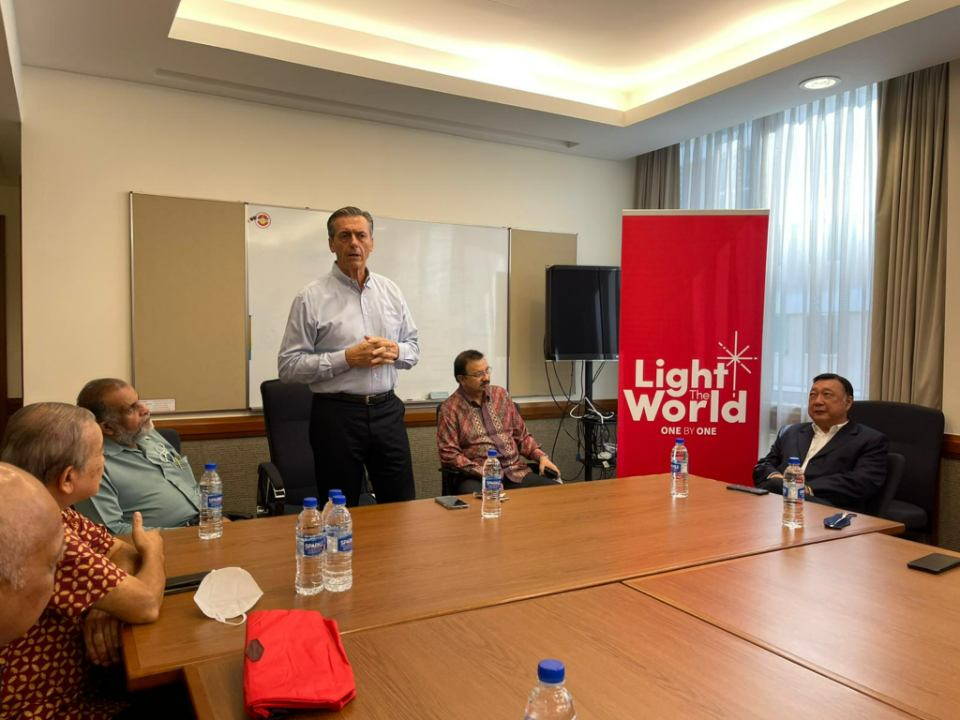 Interfaith support was strong despite the brevity of the formal meeting, with representatives of the Bahá'í faith and Hindu Endowments Board also present to witness the launch of the service project. To celebrate the special occasion, Singapore Stake president Jean-Luc Butel introduced the Light the World initiative and its purpose — to bring the Light of Christ through service, especially at Christmastime — to the interfaith partners. Although the service project was on a smaller scale than other local ward efforts, President Butel highlighted that "the number does not matter. What matters is that each individual will feel that someone is looking after them during this time."
This was later echoed in one of the volunteer's experiences, where a young mother of three was near tears upon receiving the delivery. She revealed that her family had been struggling with her husband's unemployment and pending surgery and expressed gratitude for the timely gift. This sentiment was shared by many beneficiaries that day, as the volunteers set out on their various routes and completed the deliveries within two hours. Photographs of beaming beneficiaries and satisfied volunteers lit up message feeds in this interfaith extension of Christmas charity.