Combating drug abuse is a battle that all communities face around the world. To help their youths and adult leaders gain a deeper perspective, the Singapore Stake of The Church of Jesus Christ of Latter-day Saints, together with Jamiyah Singapore, arranged a special dialogue on this topic on March 26, 2023. 
The guest speaker was Ms. Sun Xueling, Minister of State (MOS) in the Ministry of Home Affairs and Ministry of Social and Family Development. It presented a unique opportunity to hear another perspective on the issue from MOS Sun, as well as the panellists and participants of different faiths. It marked yet another collaboration between the Church and Jamiyah in its long history of partnership.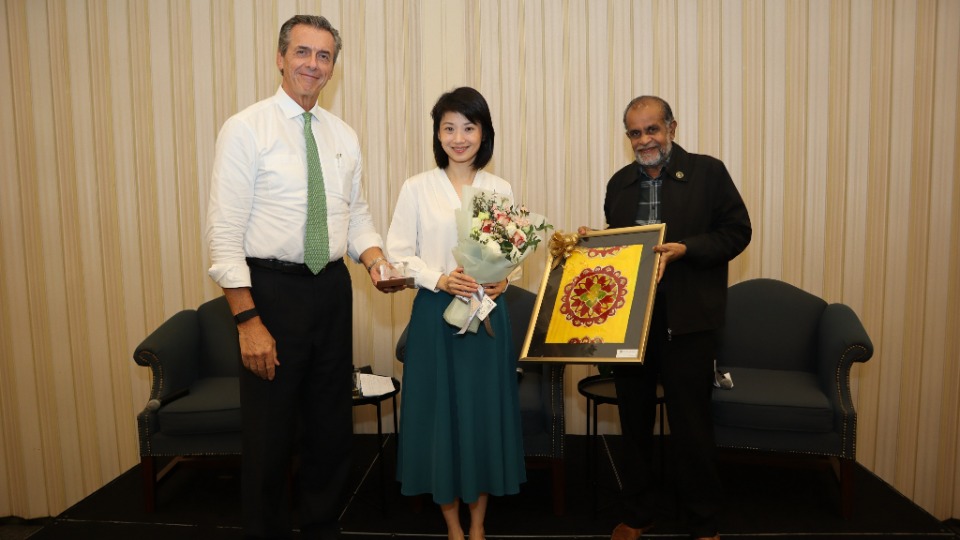 At the start of the discussion, Singapore Stake President Jean-Luc Butel and Dr. H. M. Saleem, executive council member of Jamiyah Singapore, shared their respective organisation's perspectives and initiatives in combating drugs. MOS Sun then shared her personal experiences with the issue, adding that faith and religious organisations have played an essential role for those on the death row and their families by providing much needed solace and peace. 
MOS Sun added that an area of focus for the government is Singaporean youth, who account for a significant 50% of new drug offenders. She shared about the government's efforts to support families who are affected, including by organising a soccer league during the holidays for youths at risk. These families and individuals are also encouraged to seek help from family service centres and befrienders who can provide additional social resources.  
Rachel Seow, a member of the Young Single Adults Ward in the Singapore Stake, said about the event, "The talk by [MOS Sun] was very insightful as I didn't know that drug usage was so widespread in Singapore. It was good to know that the death penalty is not instantly applied." 
Other youths who attended the engaging dialogue were able to gain a deeper understanding of the issue and how it affects everyone in the community. It was essential knowledge for the youths today who will become the future leaders of tomorrow.