On Saturday 25 July 2020, members of The Church of Jesus Christ of Latter-day Saints worked with the Lions Befrienders to deliver 146 sensitizer packages to senior residents living in the Ang Mo Kio residential district. 

The Lions Befrienders is a Social Service Agency, which aims to provide friendship and care for seniors through community participation. This charity effort was made to help ensure the health and safety of the elderly during the Covid-19 Pandemic.

Packages were first prepared by the Lions Befrienders, containing items like hand sanitizers, antibacterial wet wipes, all-purpose surface cleaners, and Vitamin-C tablets. Forty-nine volunteers from the Church then delivered the packages to seniors at their homes.

Volunteers arrived at separate timings, retrieving the care packages and the addresses of the senior residents

Careful planning was done to ensure that strict social distancing measures were observed. The volunteers were first organised into small groups, with a driver and a few passengers who would carry the packages up to the residents' homes.

These various groups were then asked to come in smaller, separate groups at assigned timings to prevent overcrowding. Other measures were used, including regular hand sanitisation and using gloves upon delivery to ensure the residents' safety.

Despite the extra challenges with logistical and safety arrangements, many volunteers expressed their happiness in volunteering, especially those who had invited their family members and friends who are not members of the church to join the project.

This positive sentiment was clearly shared by many.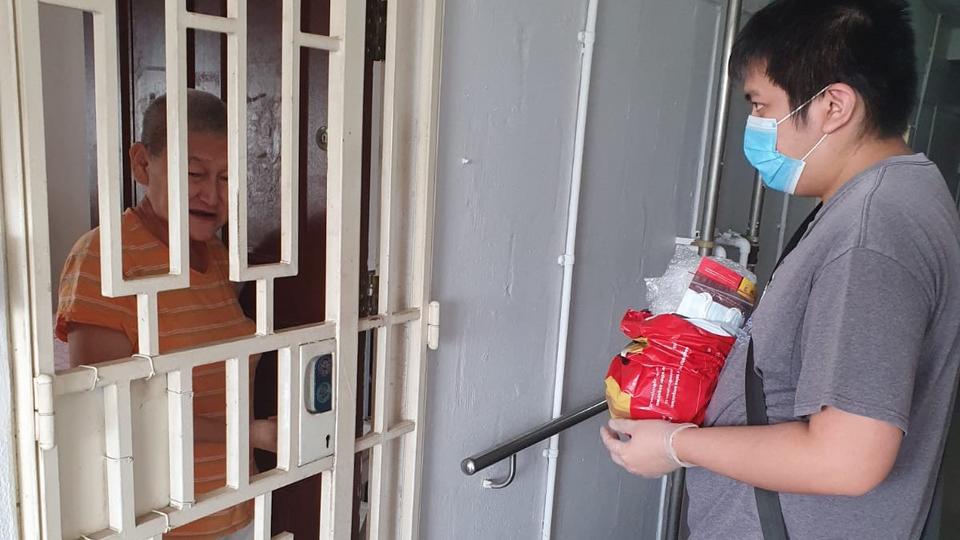 A young volunteer, Joseph Ang, felt the same. His father, Michael, expressed it as such: "Great and uplifting activity… Joseph said he felt he had done something good today!"
Darrell Choo, who participated with her husband, shared: "We enjoyed thoroughly this first service outing we had (in a long time) as a family, and the ability to do our bit for the seniors!" 
Liney Mae is another young volunteer who enjoyed her time delivering packages directly to the elderly residents. "Service changes people," she said. "It refines, purifies, gives a finer perspective, and brings out the best in each one of us. It gets us looking outward instead of inward."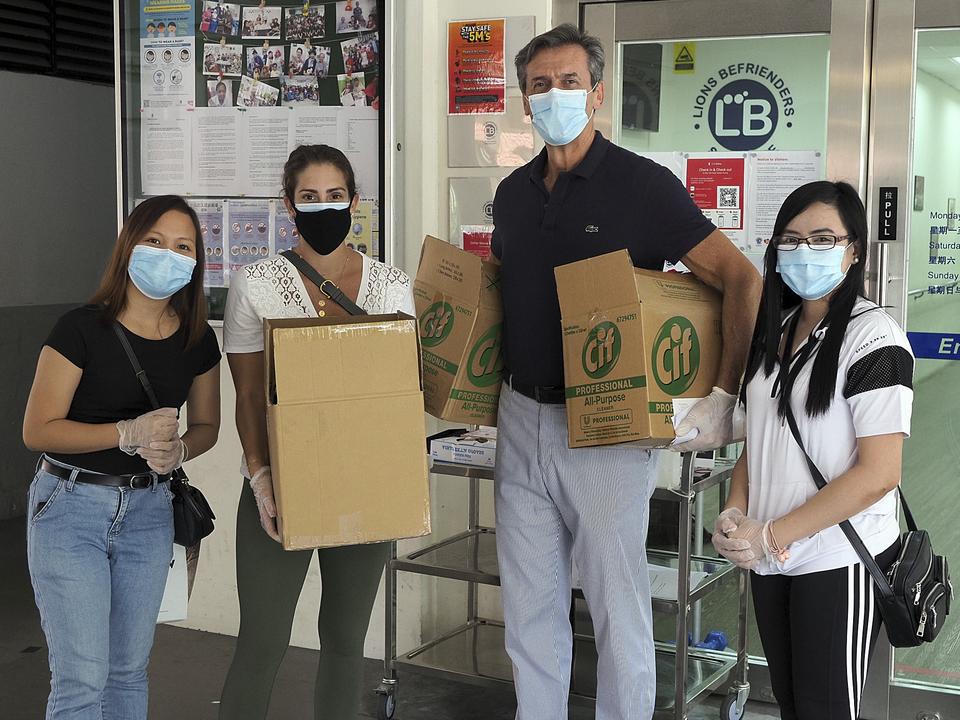 In a post-activity message to his fellow volunteers, Stake President Jean Luc-Butel thanked everyone for their help and service. "Being involved in the community is important as it shows we care and it allows others to know us too. Liney, Aida and my daughter did the deliveries but all three of them said that these elderly people 'were cheerful, adorable and funny'!"
The Church values such opportunities to partner with local community groups for a social good, and looks forward to strengthening this cooperation with the Lions' Befrienders, through future service projects.